Traffic Management Implementation
RIIWHS302D Implement traffic management plan
The Traffic Management for Construction or Maintenance Work Code of Practice 2008 requires workers involved in implementing a traffic management plan to be trained in the application of the Manual of Uniform Traffic Control Devices (MUTCD) Part 3 . Traffic Management Implementation (RIIWHS302D) provides the skills and knowledge required to implement a traffic guidance scheme for roadworks ensuring traffic flow is maintained and the safety of the public and workers is maximized.
Trainees must complete a log book recording practical completion of 3 signage setups on live sites (live sites are trainee responsibility to supply)
This unit requires compliance with the:
Australian Standard AS1742.3 – 2009, Traffic Control for Works on Roads
Code of Practice: "Traffic Management for construction or maintenance work 2008 QLD"
Manual of Uniform Traffic Control Devices (MUTCD) – Part 3
Transport Operations Road Use Management Act and Regulations 1995
Site specific Traffic Guidance Scheme / Traffic Management Plans
This course comprises of a one day classroom based theory lesson and three practical work site set-ups. This course must be completed within a three month timeframe.
NOTE: This course does not entitle a person to apply for a Qld Traffic Control Licence. The completion of 'Control Traffic with a Stop-Slow Bat (RIIWHS205D) Course' is required to be able to apply for a Qld Traffic Control Licence.
Interstate traffic management implementation officers with current accreditation do not need to do this course but can complete the Traffic Management Implementation – Renewal course instead.
Entry Requirements:
Completion of the below online courses prior to enrolment of the Traffic Management Implementation course:
Working in Proximity to Traffic – Awareness Part 1 ($39.60pp) and
Further details can be found on the Department of Transport and Main Roads webpage here: eLearning Training Programs
***Evidence of the completed e-learning modules (Part 1 & 2) will need to be supplied at time of enrolment into the Traffic Management Implementation course***
No formal entry requirements are needed.  However it is mandatory that participants are able to communicate well and have sound literacy skills.
Please be advised that all participants personal information will be collected and disclosed to TMR in accordance with the TMR licence agreement.
PLEASE NOTE:
Please ensure when on our premises that closed in footwear is worn.
The Personal Protective Equipment (PPE) required for the practical component is NOT provided to you by Schramm Group.
Schramm Group does not guarantee employment at the completion of this training.
It is also a pre-requisite on a construction site (e.g. a roadway) to hold a White Card / Blue Card (Construction Safety Induction Card).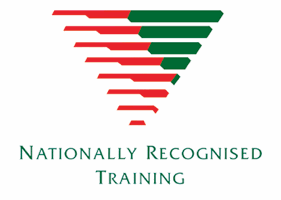 Upcoming Dates
There are no upcoming events at this time.