Traffic Management Implementation – Renewal
RIIWHS302D Implement traffic management plan
Your Traffic Management Implementation accreditation must be renewed every three (3) years.
This course is also open to interstate persons who hold current equivalent qualifications and wish to apply for accreditation in Queensland.
Qualification:
Participants who successfully complete the renewal course will be issued with the following:
RIIWHS302D Implement traffic management plan – Certificate of Currency (COC)
RIIRIS301D Apply risk management processes – Statement of Attainment
Students will also receive a numbered TMR Traffic Management Implementation card, valid for three years from the date of the program completion.
Note:  Participants who have only held the theory Statement of Attendance will receive a new Statement of Attendance valid for 3 years from the date of issue.
Required Documents:
The CURRENCY OF INDUSTRY PRACTICE (COIP) is a MANDATORY REQUIREMENT. ENTRY INTO THIS RENEWAL COURSE WILL NOT BE ACCEPTED WITHOUT THE CURRENCY OF INDUSTRY PRACTICE. *If you attend the course on the day of training without these requirements, participation will not be permitted and NO refund will be available.
Entry Requirements:
Completion of the below online courses prior to enrolment of the Traffic Management Implementation Renewal course:
Working in Proximity to Traffic – Awareness Part 1 ($39.60pp) and
Further details can be found on the Department of Transport and Main Roads webpage here: eLearning Training Programs
***Evidence of the completed e-learning modules (Part 1 & 2) will need to be supplied at time of enrolment into the Traffic Management Implementation course***
To download this document click here >>>>>>> Currency of Industry Practice
PLEASE NOTE:
Please ensure when on our premises that closed in footwear is worn.
The Personal Protective Equipment (PPE) required for the practical component is NOT provided to you by Schramm Group.
Schramm Group does not guarantee employment at the completion of this training.
It is a pre-requisite on a construction site (e.g. a roadway) to hold a White Card / Blue Card (Construction Safety Induction Card)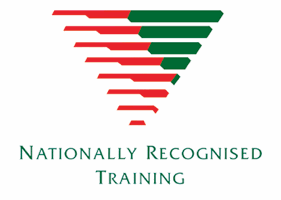 Please be advised that all participants personal information will be collected and disclosed to TMR in accordance with the TMR licence agreement.
Upcoming Dates
There are no upcoming events at this time.