Traffic Control – for clients with their own 20 hour placement worksites
RIIWHS205D Control traffic with stop-slow bat
To become an accredited Traffic Controller in Queensland you are required to successfully complete an approved traffic controller training course delivered by a TMR approved training provider.
You must meet the following criteria:
Have held an open or provisional drivers licence (Australian or foreign) within the past 5 years;
Complete a Traffic Controller Accreditation Scheme Application declaring your offence history, your medical fitness and your training qualifications.
It is also a pre-requisite for a Traffic Controller working on a construction site (e.g. a roadway) to hold a White Card / Blue Card (Construction Safety Induction Card).
Application for license fee from Transport and Main Roads is NOT included in course fee. For a list of fees please click here: Queensland Licence Fees
Commit to a Minimum of 20 hours of supervised unpaid practical placement on a live job site.
This course comprises of a one day classroom based theory lesson and 20 hours practical work placement (minimum) one-on-one mentoring. (This period may be extended if the supervisor believes the student is not ready for assessment).
**PRIOR TO BOOKING THIS COURSE**
PLEASE NOTE:
You need to have your own transport to enable you to travel to sites to complete the 20 hours of practical placement.  Public transport is not always available depending on the location of the work site and the early start times.
Please ensure when on our premises that closed in footwear is worn.
The Personal Protective Equipment (PPE) required for the practical component is NOT provided to you by Schramm Group.
Schramm Group does not guarantee employment at the completion of this training.
DEPARTMENT OF TRANSPORT & MAIN ROADS – MUST READS:
Please read the following Department of Transport and Main Roads, information and fact sheets prior to booking to ensure you will be eligible to apply for the Traffic Controller Accreditation.
Information sheet – Medical Fitness
Information sheet – How to become an Accredited Traffic Controller
Traffic Controller Offence History and Checking Process
Approved Traffic Controller course information and frequently asked questions fact sheet
These fact sheets and information can be accessed by clicking on this link: Traffic Controller Accreditation Scheme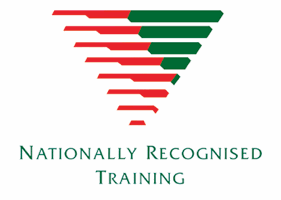 Please be advised that all participants personal information will be collected and disclosed to TMR in accordance with the TMR licence agreement.
**** Dates to be advised ****
Upcoming Dates
There are no upcoming events at this time.