Traffic Control – Renewal Course
RIIWHS205D Control traffic with stop-slow bat
To renew your traffic controller accreditation in Queensland, you will be required to successfully complete the Transport & Main Roads approved training program and demonstrate current competence as a traffic controller. Your Traffic Controller accreditation must be renewed every three (3) years.
This course is also open to interstate traffic controllers who hold a current accreditation and wish to apply for accreditation in Queensland.
IMPORTANT INFORMATION FOR TRAFFIC CONTROL RENEWAL
Please note that prior to registration you will be required to complete a Traffic Controller Currency of Industry Practice document. This document provides Schramm Training with relevant evidence that you have completed a minimum of 32 hours performing the duties of a Traffic Controller within the last 12 months.
A TRAFFIC CONTROLLER CURRENCY OF INDUSTRY PRACTICE DOCUMENT IS A MANDATORY REQUIREMENT. ENTRY INTO THIS RENEWAL COURSE WILL NOT BE ACCEPTED WITHOUT THE CURRENCY OF INDUSTRY REPORT. *If you attend the course on the day of training without this requirement, participation will not be permitted and NO refund will be available. Please contact the office for this form.
PLEASE NOTE:
Please ensure when on our premises that closed in footwear is worn.
The Personal Protective Equipment (PPE) required for the practical component is NOT provided to you by Schramm Group.
Schramm Group does not guarantee employment at the completion of this training.
It is a pre-requisite on a construction site (e.g. a roadway) to hold a White Card / Blue Card (Construction Safety Induction Card).
Please be advised that all participants personal information will be collected and disclosed to TMR in accordance with the TMR licence agreement.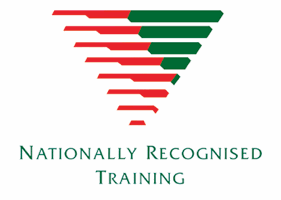 Please contact us if you require any further information regarding this course.
Upcoming Dates
There are no upcoming events at this time.